13 steps towards your dream pitch
December 3, 2020 • Startup • Business • Pitch ⌇ Connect ↗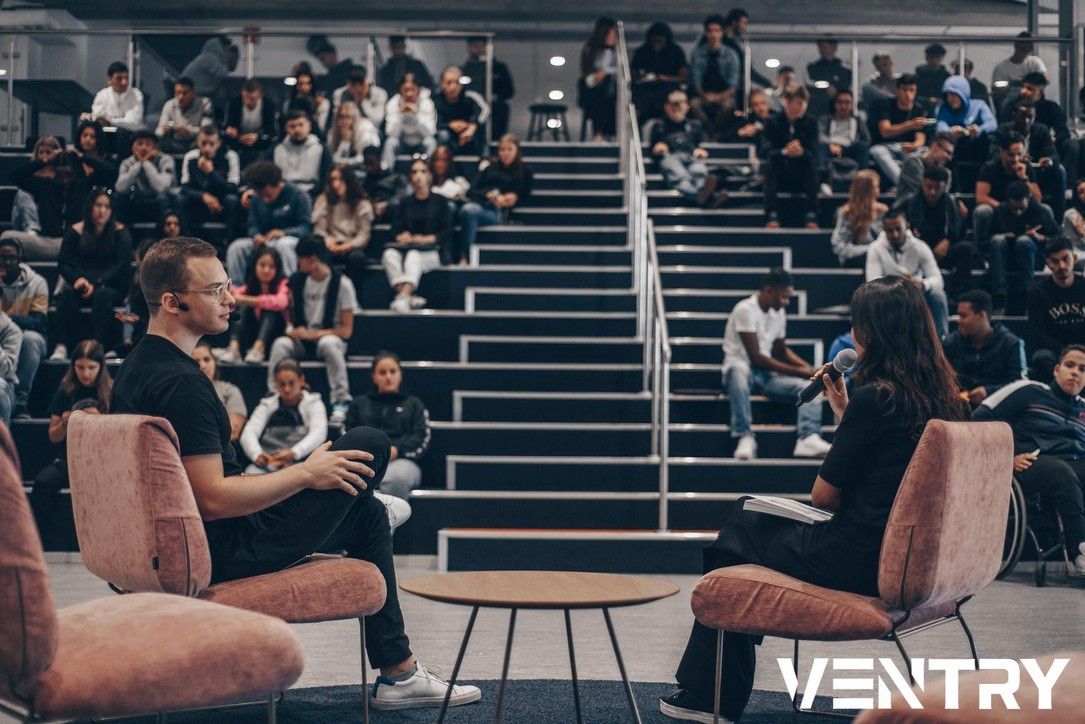 VENTRY

AEDI

Week

2020
Over the course of 2020, I have exposed myself to countless situations during which I am required to present, pitch businesses and absolve stand-ups. And I have gathered quite the experience:
Currently, I am studying at both and at the same time. Both of these amazingly challenging & progressive universities provided me with countless opportunities, where I was allowed to pitch concept solutions to the clients we worked for.
I march 2020, I founded

VENTRY

, a short-format remote accelerator for graduates. And as we run the programs ourselves, my business partner and I are truly in a constant state of presenting.
---
Presenting in physical vs. remote
1. In person presentations
In late August 2020, I had the pleasure to design & execute a 5-day program for entrepreneurship students at a Stockholm High School. AEDI Week's purpose was to enable the students to go from Nothing → Idea → Concept with a validated product-market fit approach.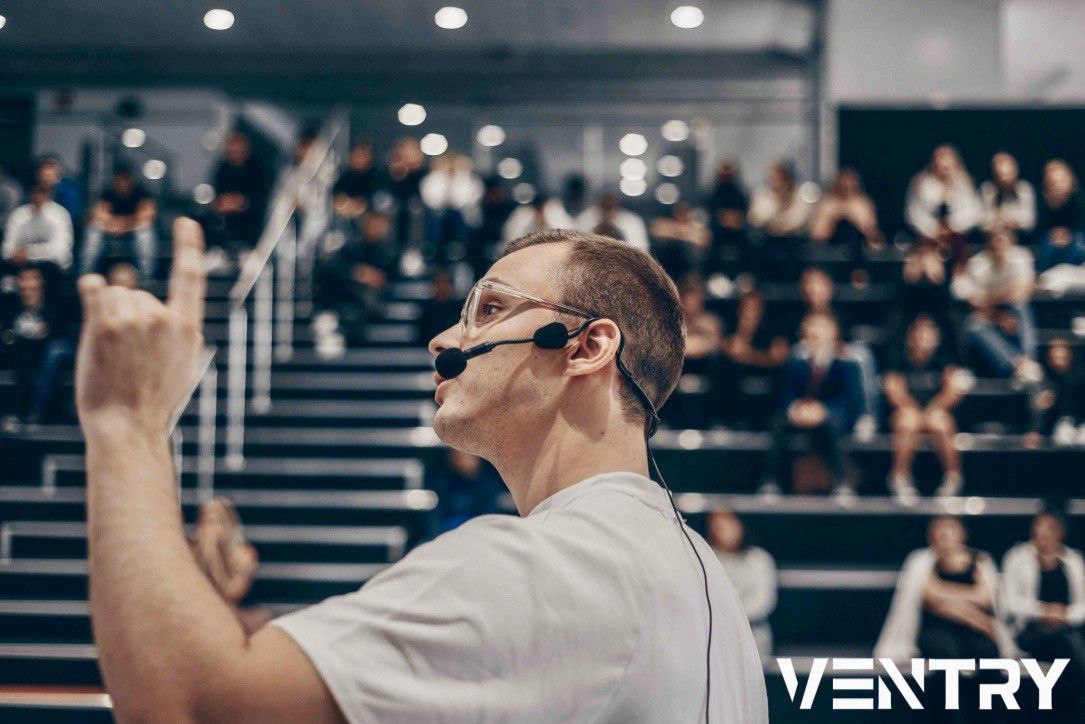 Julian Paul @

VENTRY

AEDI

Week

2020
The real challenge was maintaining the energy and focus levels of the 120+ 16 year old students. And let me tell you… It was tough. But a challenge is only an opportunity to learn & grow. Here is what I learned:
Always keep a consistently energetic & confident voice.
Search for constant eye contact. Especially with the distracted ones.
Move around as much as you can. Even step into the audience.
Have fun with disrespect or the audience not paying attention.
Don't take anything personal. We were all teenagers once…
One thing I noticed is that presenting in person is much more nerve racking than speaking into a camera in the comfort of your home…
2. Remote-first presentations
Working and delivering effective remote presentations is a whole different story. Online, getting distracted is much easier and therefore capturing peoples attention without a face to face is the biggest hurdle to overcome. Here are the things I have found really make people listen online:
A beautifully designed deck.
Use of visual aids such as images, videos, graphs, gifs etc.:.
Intro/Outro animations for text and other content.
The least amount of text possible.
Energetic & engaging performance when taking the mic.
I cannot stress the last point enough. A visual aid such as a Google Slides presentation is already a given nowadays. But step it up. There is nothing worse than listening to a dry, monotone voice and reading a lot of text whilst someone else is speaking. Make a joke here and there, relate what you are saying to something your boss or teacher mentioned in class, or what you discussed in a group discussion. Engage people by including them in what you are speaking about. And finally get through what you are saying as quickly as possible. Say only what is necessary and leave the remainder for follow-up questions. Your colleagues will thank you later 😉
---
The key components of a great pitch
Finally, we get to the nit and grit of it all. For AEDI Week we gave our students a beautifully structured 7 piece pitch deck, but I always like to take it one step further. And Harbour.Space has truly pushed me to develop my own 10min pitch deck structure, which I iterated through countless projects over the years. I've learned that the only thing that is going to set your idea apart from the next person, is the way you package and present it.

remoteintern.work | Investors Pitch
My 13 steps towards your dream pitch
Brand introduction w. Storytelling — the most important part. Make this personal. Connect to the audience!
Idea as a Tweet.
Your Golden Circle.
The Problem — backed up quantitatively & qualitatively.
The Solution — who is it for & who are you serving.
The Prototype — a mockup or

MVP

perhaps?
The Market — what does it look like & why is there an opportunity?
Unfair Advantage — what do you have that no one else has?
Differentiation — competitive analysis & how you differ.
Revenue Model — how do you plan on making money.
The Team — who are you and what roles do you have?
Funds — amount & what they will be used for.
Close strong — your slogan, a quote, something unique & memorable?
The project you see above is still in the works and will be launched in the weeks leading up to Christmas in 2020. Lucky number 13, am I right? 😎
What is documentation & what does it have to do with presenting?
As you can see throughout this article, documenting what you are working on is key. Especially in the process of it all. Why? If you want to become an entrepreneur, you need to also build your own brand. Which also means you need content. And what better way to gather content than through just taking a picture here and there, uploading it to LinkedIn & making a post about it… Culture Exchange session at Hyper Island.
---
Closing thoughts
Thanks so much for reading this far. I really appreciate your time. I'd love to connect on LinkedIn. Drop me a note: what did you think of this article?